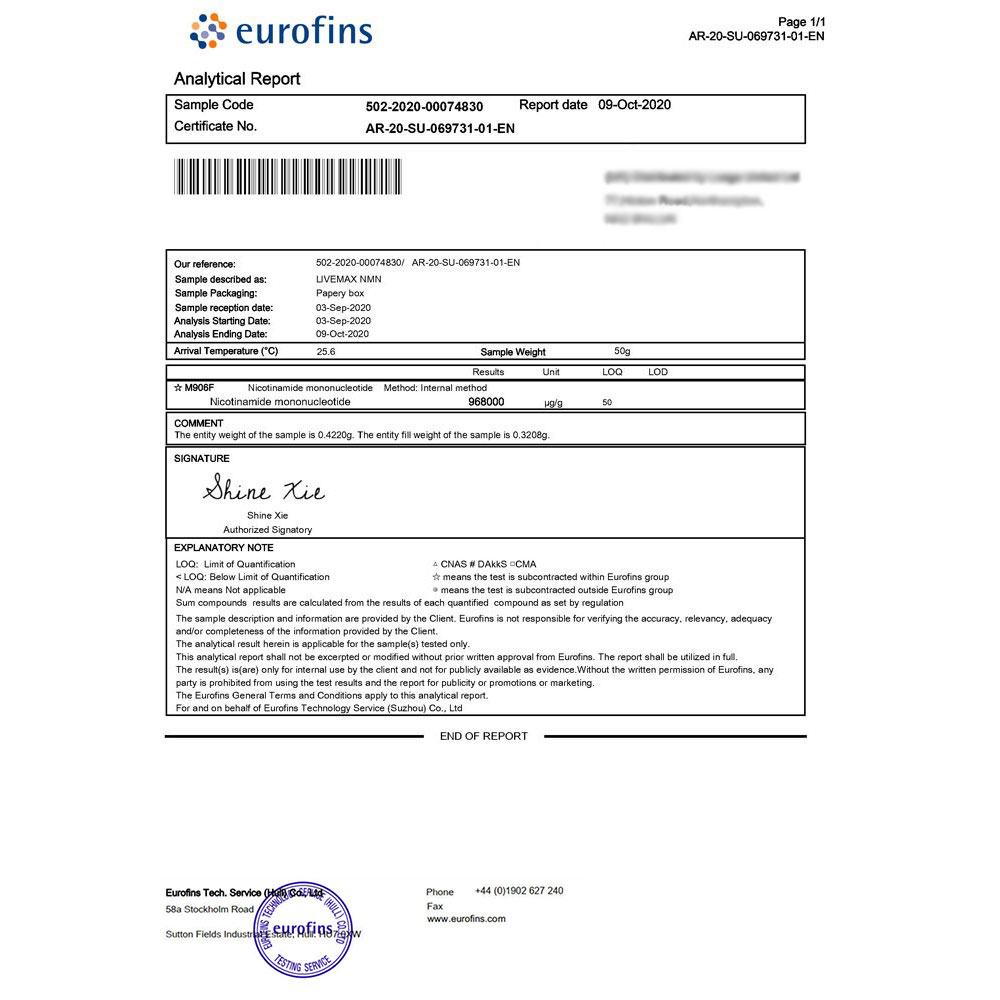 LIVEMAX NMN Supplement 500mg- Enhance Concentration, Boost Energy, Improve Memory & Clarity For Men & Women - Your Best NAD Booster
MAX STRENGTH NMN CONTENT – LIVEMAX capsules give you what other Nicotinamide Mononucleotide supplement can't - one of the highest potencies of lab-tested NMN extract on the market, with 500mg per serving.

ANTI-AGING POWERHOUSE - LIVEMAX are your wellness butler, working to support metabolism, increase your body's NAD level and make you full of energy. NMN is world famous for its anti-aging power, supporting your immune system year-round.

BEST VALUE FOR MONEY - Not only do we offer a high potency formula, each bottle contains 60 capsules, making it one of the best value NMN supplements available. With more capsules per bottle and superior potency per capsule, LIVEMAX is great value for money.

SAFE, PRECIOUS INGREDIENTS - We use only the highest-quality ingredients in an FDA certified facility following GMP (good manufacturing practices). Plus, we test everything at our lab, so you can be confident that you're fueling your body with the very best.
SIMPLE & EFFECTIVE - Two capsules will support you the whole day. Get LIVEMAX now! No more tiredness. No more weariness. Feel your best and be your best anytime anywhere.

Product Specification
NMN Content
500mg/Capsule, 30000mg/Bottle
Capacity
60 Capsules